Jazzy Entrepreneur Podcast Show:  
Organization -How To Get Organized & Live A Clutter Free Life with Clearissa Coward.
This week on Jazzy Entrepreneur Podcast Show, I had the pleasure to interview Clearissa Coward -Lifestyle Blogger and founder of Divinely Organized and Virtual Business Solutions. She's a Personal Organization Consultant with a flair for design on a dime. Visit her website at clearissacoward.com
Show Notes.
On the show we discussed…
The topic of today's show:  Organization: How To Get Organized & Live A Clutter Free Life
Clearissa Coward shared tips in the areas of:
How To Get Started With An Organization Project
How Someone With Very Little Time Can Maintain A Well Organized Home/Office Space
Time Management Tips For Busy Moms
The Inside Secrets Of An Organization Expert
A few tools that can help you stay organized:
Determine your organization style and create customized systems.
Connect With Clearissa Coward:
Website:  clearissacoward.com
Instagram: instagram.com/organize.at.the.command.center
Twitter:  twitter.com/clearissacoward
Facebook:  facebook.com/customizedvbs
Learn tips on how you can live an organized life and tips to organization – With Just 10 Minutes A Day!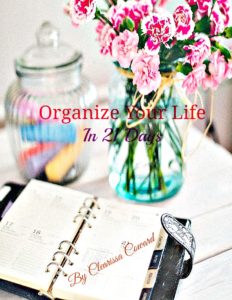 The following two tabs change content below.
Founder
at
JAZZY UNLIMITED ENTERPRISES
Erica Mathews is an entrepreneur, business coach & marketing trainer. Founder of Jazzy Entrepreneur and Jazzy Biz Academy. She works with business owners to leverage social media & online marketing tools to grow their business & brand online.
Grab-->Free Resources and Trainings