Start your week off with a bang!
Word of the Week:  Mindset
Mindset is without a doubt the biggest factor when it comes to our success in business and life. Having the right mindset affects everything we do. Before you can master your business or life, you must 1st master your mindset. Change your thoughts and you will change your world.
Mindset is a set of beliefs or a way of thinking that determines one's behavior, habits, outlook, and mental attitude. It's the belief system that we have about ourselves and the way we view the world around us.
Make a Shift In Your Head. Condition and train your Mindset to open up a whole new world of opportunities.
Law Of Attraction is always working. Whatever is going on in our mind, is what we are attracting. So, try to always keep a positive mindset.
The Mind creates the Thought
The Thoughts create the Feeling
The Feeling creates the Action
The Action creates the Results
It you want attract a better life, change your mindset.  If you want to get fit and live healthy, change your mindset. Have a strong sense of where you want to go in life and choose positive thoughts and an action plan to get there. Because the action is what create the results. Clarity is power. The more clear you are about what exactly you want, the more your brain will know how to get there.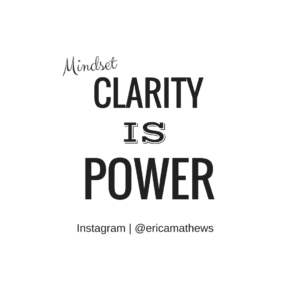 So, how do your mindset affects the way you lead your life?
I've discovered that there is a way to win in the game of life and it's totally different than the way I've been playing in the past. But, once I reprogrammed my brain from the way I use to think, is when I started moving forward on the path to getting the results that I desire. For example: At one point in my career, I was stuck at a certain income level in my business and was not getting a breakthrough. So, I change the activity and the way that I did things in my daily routine and schedule. I started to see myself earning the income I wanted.  Then, before I knew it, I finally had my breakthrough.
This applies to any area of your life.  It's all about mindset and the way we think. Think like a winner, do the work, and then you will become a winner.
Now, I make it a habit to feed my mind with things that help propel me forward, develop and grow. It all starts with our mind and how we think.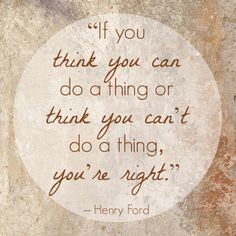 The only thing that's stopping us or holding us back from being, doing and having the things we truly desire is ourselves. When we take the shackles off and get rid of the limited beliefs, we become Free. Once we free our minds, everything else will follow. 
Develop A Self-Talk Statement & Say Daily Positive Affirmations 
This is my self talk statement…..
"I am an amazing human being. My mind is clear than it's ever been. My mind has an incredible sense of new discipline, of focus, of follow through.  I recognize that faith equals follow through.  My mind has an overwhelming desire to take action on the things that use to frighten me.  I will live my life fully today realizing that I don't know how many tomorrows I get".
So, once I say this statement to myself, I feel a sense of power to go out, conquer and make it happen.  When we make a shift in our head and do self talk of positive affirmations, our life will be more powerful.
Grow Daily and Strive to be the best expression of yourself with a positive mindset. Make a shift in your head…..New Mindset, New Results!
To a week full of Purpose, Productivity & Profits! Have an Awesome week!
The following two tabs change content below.
Founder
at
JAZZY UNLIMITED ENTERPRISES
Erica Mathews is an entrepreneur, business coach & founder of Jazzy Creative. She works with business owners to leverage social media & online marketing tools to grow their business & brand online.