Inspiring Women Around The World!
Jazzy Creative Magazine is a fashion, business, & women empowerment magazine inspiring women around the world to live life with confidence & style. It is a seasonal magazine where we provide a platform to feature people who are doing amazing things in their community and around the world. Founded by Erica Mathews.
FREE To View Digital Version: click on arrow to far right inside web viewer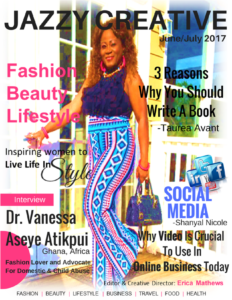 Currently working on a few updates… will be accessible in a bit.
Success Tools, TShirts, Gifts, & More!