Business Strategy. Brand Development. Business Education.
Learn. Grow. Succeed. Monthly business building training for entrepreneurs and business owners.  Each month we give a live training on the topics of business, marketing, branding, and more! No monthly commitment… just sign up for a class you are currently wanting training on for that month.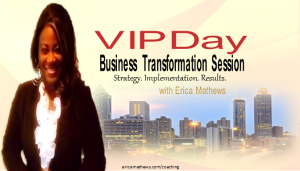 VIP Coaching Day is a 5-hour exclusive mastermind session for professionals who aren't necessarily seeking a coaching program but is wanting hands on, personalized, and customized guidance to building a firm foundation and rapidly grow your business. Helping you move forward, faster!