Jazzy Creative Magazine Launched!
As a multi-passionate entrepreneur, one of my brands is Jazzy Creative.
As creative director and editor in chief, I am excited to announce that Jazzy Creative Magazine launched it's first issue for June/July 2017. We featured so many amazing women and a few brave men too. 🙂  I'm so excited!!! -Dream Big.
Jazzy Creative Magazine is a fashion, business, lifestyle, and women empowerment magazine. I created this space as a platform to inspire, empower, and uplift women around the world.
The process….
Me behind the scenes working on the layout of the magazine.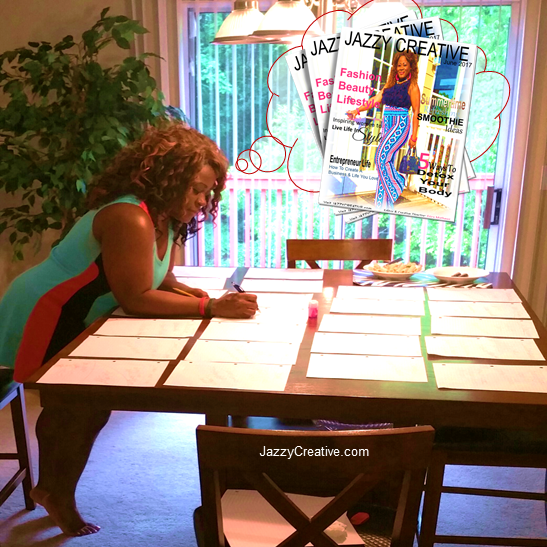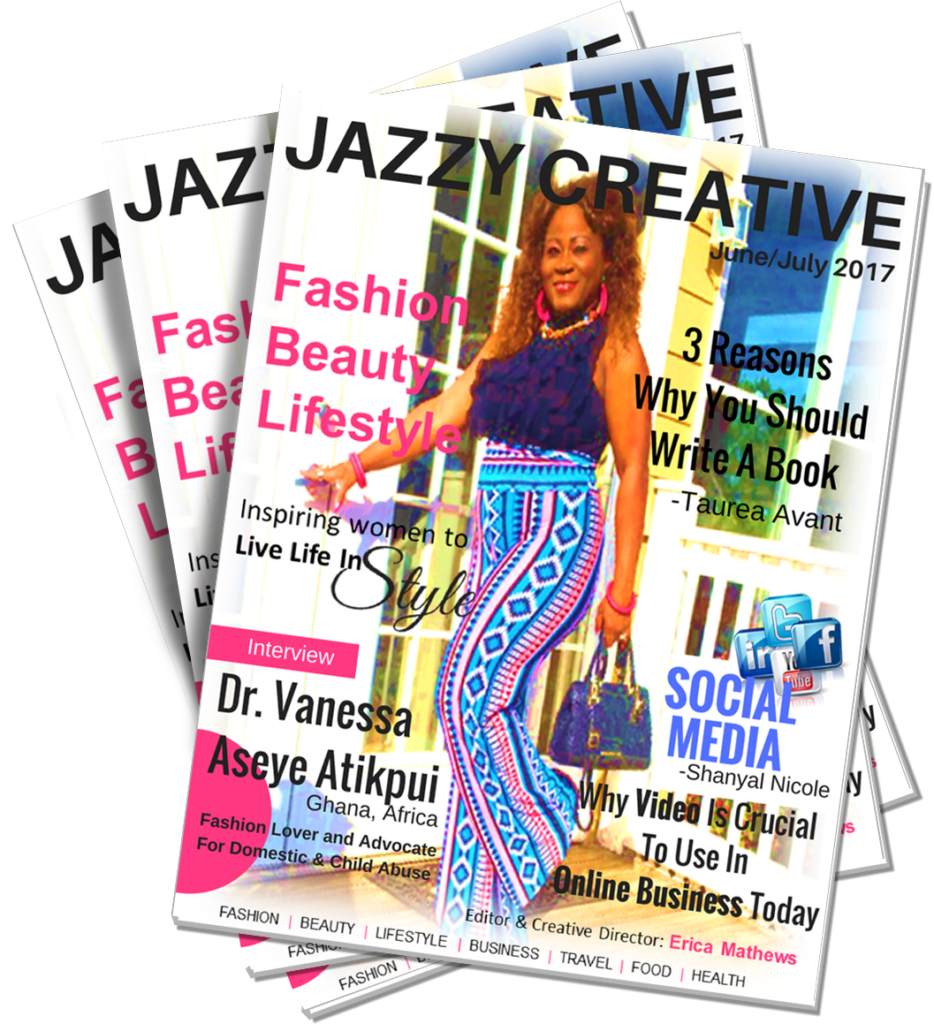 1st Issue: June – July 2017
111 pages.
Topics shared in this issue are….
She's Got Style -Fashion Around The World
She Means Business
Women Who Inspire
Food & Entertaining
Health & Wellness Tips
Travel & More!
How It Works:
Currently, Jazzy Creative Magazine is a digital magazine.
You also have the option to pay per issue or for yearly subscriptions.
Download and save your issues! You can view online or download to your computer.
Thanks to Team Jazzy for jumping on board to help support my vision. Finally coming to life. ♡♡♡
We are super excited!
About Erica Mathews & Jazzy Creative:
I am the CEO and founder of Jazzy Unlimited Enterprises which is a diverse business structure dedicated to helping people reach their full potential in both business and life.
My brands are:
Jazzy Creative
Jazzy Entrepreneur
Jazzy Biz Academy
I Have 2 Blogs
EricaMathews.com -I share business, branding, and marketing tips. Helping people start businesses, turn their passion to profits, and build brands that allow them to create the life & freedom they choose through entrepreneurship. More about Erica Mathews.
JazzyCreative.com -I share my passion for fashion, lifestyle, & entertainment. Inspiring women to live life in style. All things Stylish & Girly 🙂 For more details, visit JazzyCreative.com
The following two tabs change content below.
Founder
at
JAZZY UNLIMITED ENTERPRISES
Erica Mathews is an entrepreneur, business coach & marketing trainer. Founder of Jazzy Entrepreneur and Jazzy Biz Academy. She works with business owners to leverage social media & online marketing tools to grow their business & brand online.
Grab-->Free Resources and Trainings